H. E. Dr Husam Zomlot conducted a visit to Scotland between in the first week of March 2019 to promote the Palestinian cause and hold discussions with Scottish officials and civil society groups.
At the beginnign of his visit, Dr Zomlot was officially welcomed at the Scottish parliament in an unprecedented move that was shown live on Scottish TV.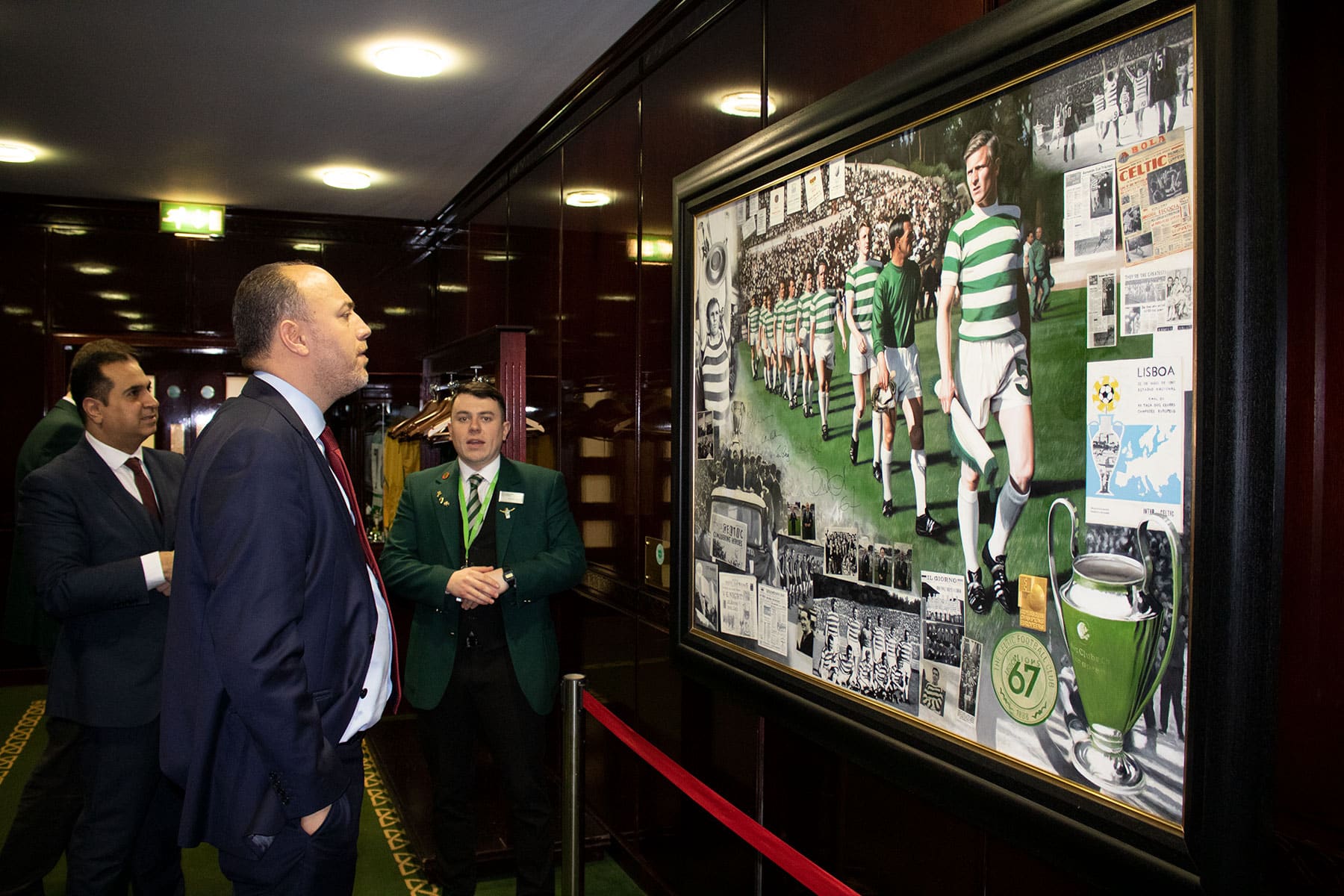 He was also taken on a tour of Celtic FC, the famous Scottish football club, whose supporters and fans are known for their unwavering support for Paletsine and Palestinian rights. According to the Scottish Sun newspaper, Dr Zomlot was given a "VIP visit".
Dr Husam Zomlot later visited the city of Dundee for discussions with city leaders, political groups and trade unions on the third day of his visit.
He met Lord Provost Ian Borthwick at Dundee City Council before meeting Scottish Labour Party members at their annual conference.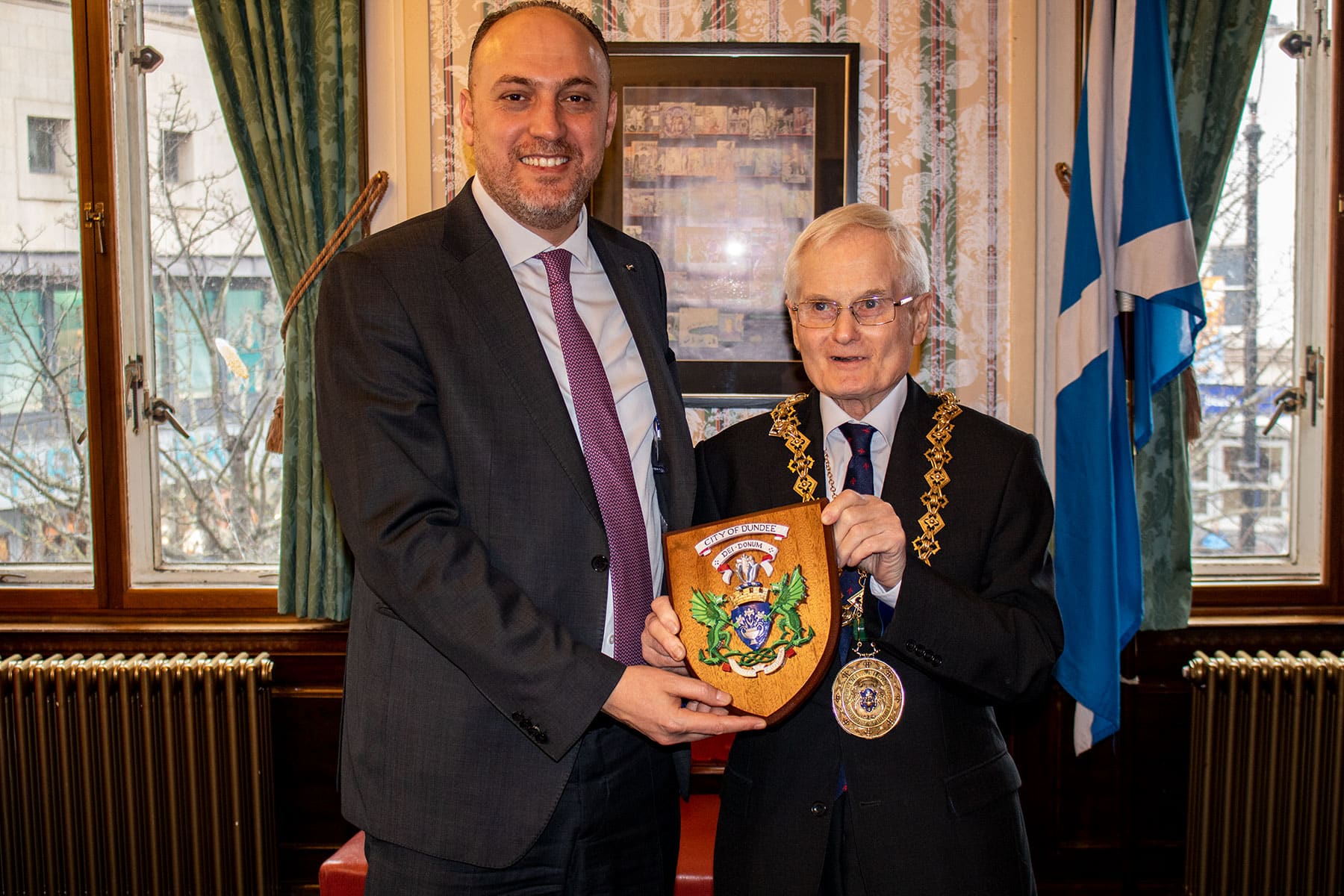 The day ended with a dinner with leaders of the Scottish Trades Union Congress (STUC).
Dr Zomlot later took part in a fringe meeting at the Scottish Labour Party conference, which was being held in Dundee. He said that fighting antisemitism is a must because it is the same fight against Islamophobia, bigotry and Israel's occupation of Palestinian lands.
He ended his Scotland visit by meeting the Palestinian community over dinner in Edinburgh.
PHOTO GALLERY